Take a Virtual Tour of Our School
& Get Important Details
Established in November 2016, we are an American Montessori Society (AMS) recognized school on the pathway to accreditation. We follow the guidelines of the AMS to establish our curriculum, our programs, teacher training, and policies.
Inspired by the philosophy of Dr. Maria Montessori, we strive to create strong foundations for life for each child in our care. Keep scrolling to learn more about the Montessori childcare method.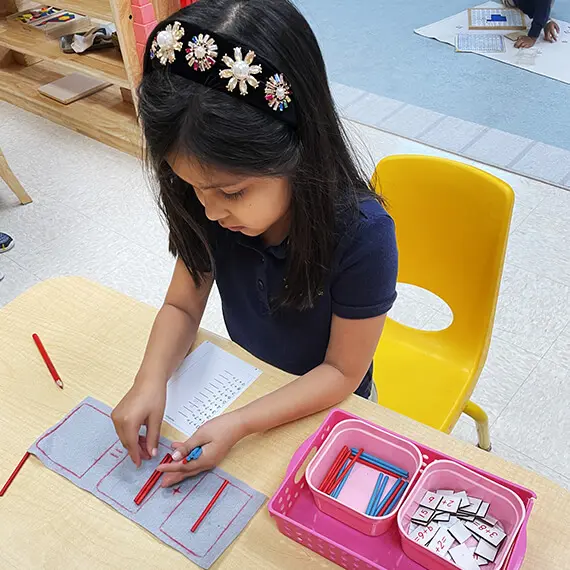 September 4 Labor Day (School closed)
September 10 Grandparent's Day
October 12 Field Trip (4 years and up)
October 27 Halloween Costume Parade
Get ready with your costumes for our most favorite event at TFM! Alumni welcome to join.
November 3 Parent Teacher Conference (Early dismissal 12 noon)
November 7-9 Holiday photos
November 22 Thanksgiving Feast (Classrooms) Early Dismissal at 12 noon
November 23-24 Thanksgiving Break School Closed
December 4-8 Holiday Donation Drive
December 8 Winter Program
December 22 Early Dismissal 12 noon
December 25-29 School Closed
January 1 School Closed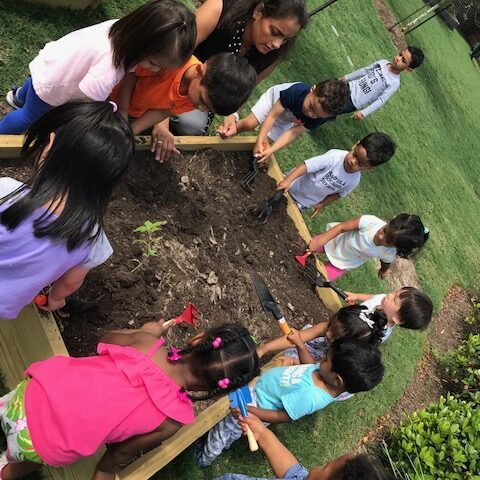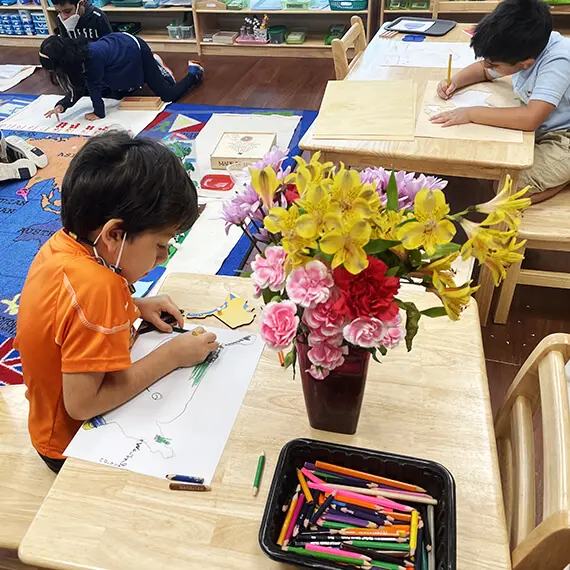 Our goal is to help nurture children to be compassionate, independent, caring individuals who will be our future citizens and leaders. We believe that with an enriched environment and personalized education, each child can be lovingly encouraged to achieve and grow to their fullest potential.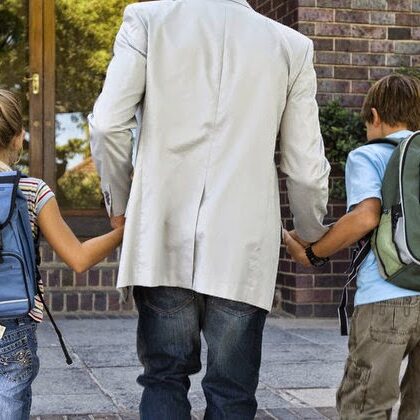 We are conveniently located in Aliana, Richmond, close to Sugarland & Katy, with quick access to Hwy 99, Hwy 90, Westpark Tollway
School Hours: 7:00 AM - 6:30 PM
Infants : 3 Months -13 Months
Infant Toddler :  12 months - 18 Months
Transition Toddler : 15 months - 36 Months
Primary PreK & Kinder : 2.5 yr - 6 Yr
After School (Elementary School Age)
Summer & Spring Break camps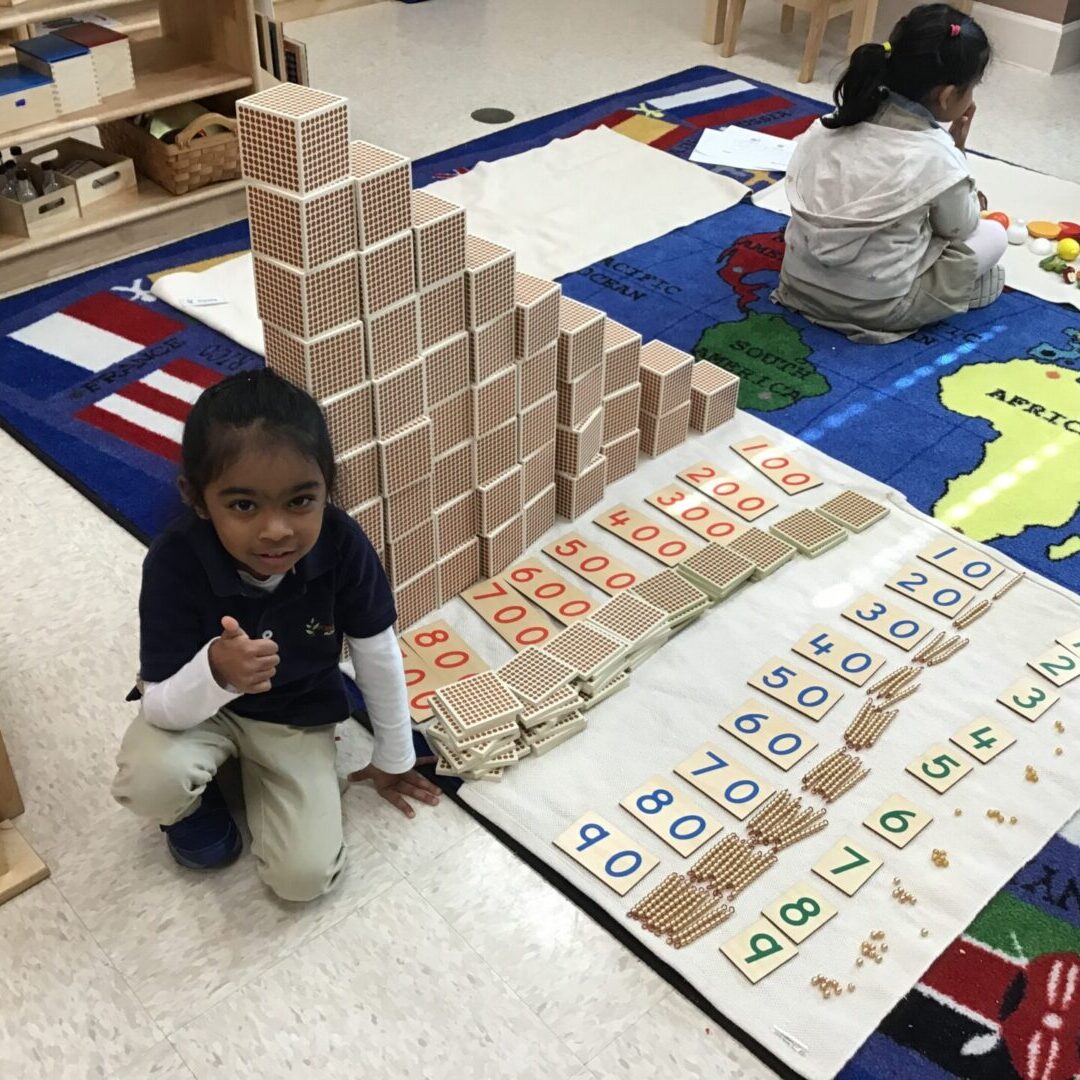 We follow the Montessori method and philosophy of education.
Well prepared classroom environments with quality natural materials, fostering independence and a love for learning.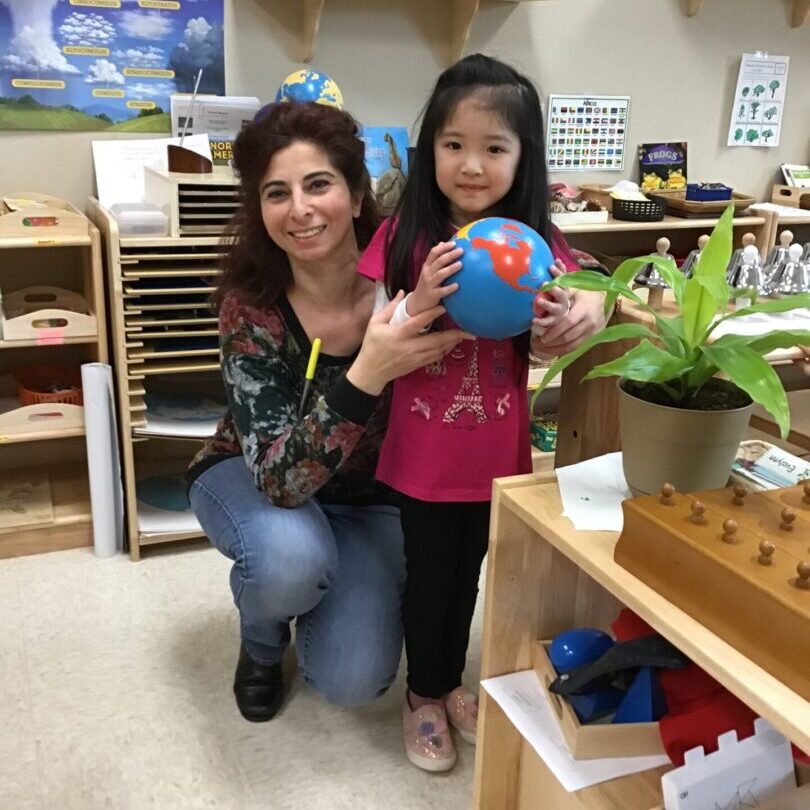 Our Directors and the team of dedicated teachers are passionate about education and care for all the children. Our lead teachers are trained and certified in the Montessori Method and philosophy.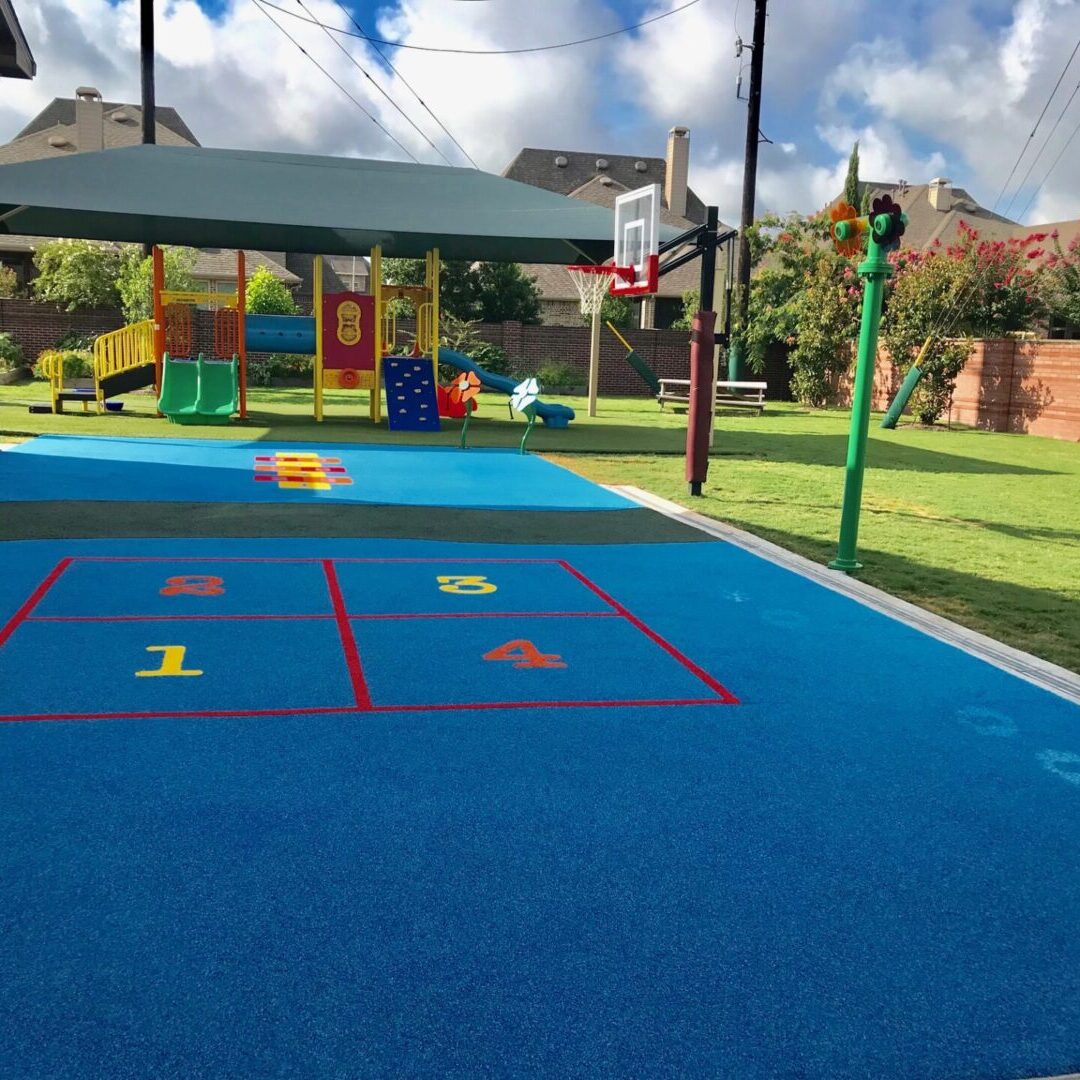 Beautiful Classrooms
In house Nutrition Program
Low Student: Teacher ratio
Small group sizes
Large Indoor Gym
Vegetable & Butterfly garden
Splash pad
Outdoor picnic spaces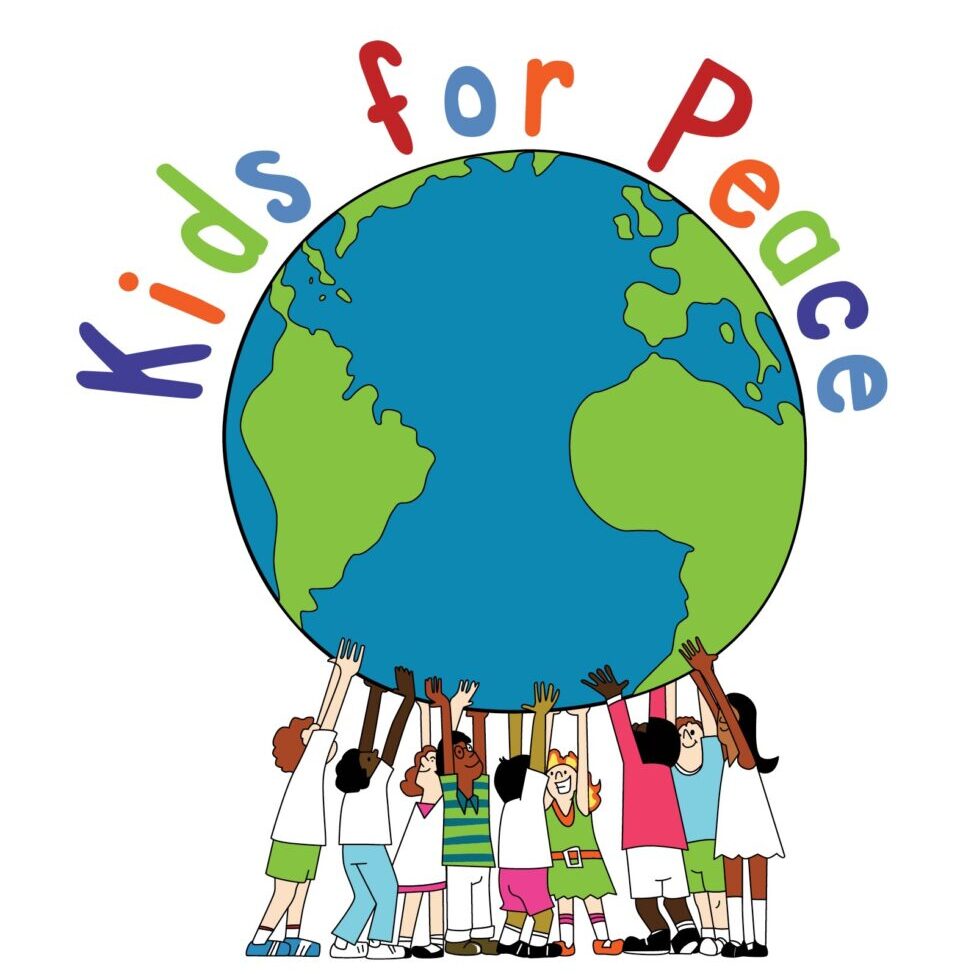 Kids for Peace - We are a local chapter of this global organization
Soccer Shots, Dance, Music, Gymnastics
Languages: Spanish, French, Mandarin
Welcome Message from
Our Director
"One test of the correctness of educational procedure is the happiness of the child."
~Dr. Maria Montessor
As the Director at The Foundations Montessori, I would like to welcome you to our wonderful school community. My name is Saima Nabeel, and I have over 20 years of experience as a Montessorian.
During my journey, I have worked with leading Montessori schools within and outside of the United States in a variety of roles ranging from a teacher, team leader, and mentor. Prior to starting my professional career, I completed a bachelor's degree in Psychology. Additionally, I am AMS Montessori certified, have a Cache 3 Qualification for Early Childhood Education, and am a credentialed Director with the Childcare Council of Greater Houston.
Over the past few years, TFM has built a strong reputation and is committed to providing exemplary education to its students. Our endeavor for continuous improvement is highlighted by our focus on acquiring AMS accreditation.
The hallmarks of an authentic Montessori school include the core areas of practical life, sensorial, mathematics, language, science, cultural studies, and a focus on general etiquettes such as grace and courtesy. We offer outdoor activities such as morning yoga and gardening to allow the children to explore the world around them. Through various programs such as Kids for Peace, we develop a strong respect for cultural diversity, community, and the environment.
At TFM, we believe in creating a strong partnership between parents and teachers to provide a holistic environment for the child's development. I look forward to meeting you at our parent curriculum nights and several other events at school.
I am proud to be a part of the TFM family. I am positive that through a collaborative effort, we will continue to create wonderful and wholesome learning experiences for the children.
Sincerely,
Ms. Saima Nabeel
Director
Accreditation and Affiliations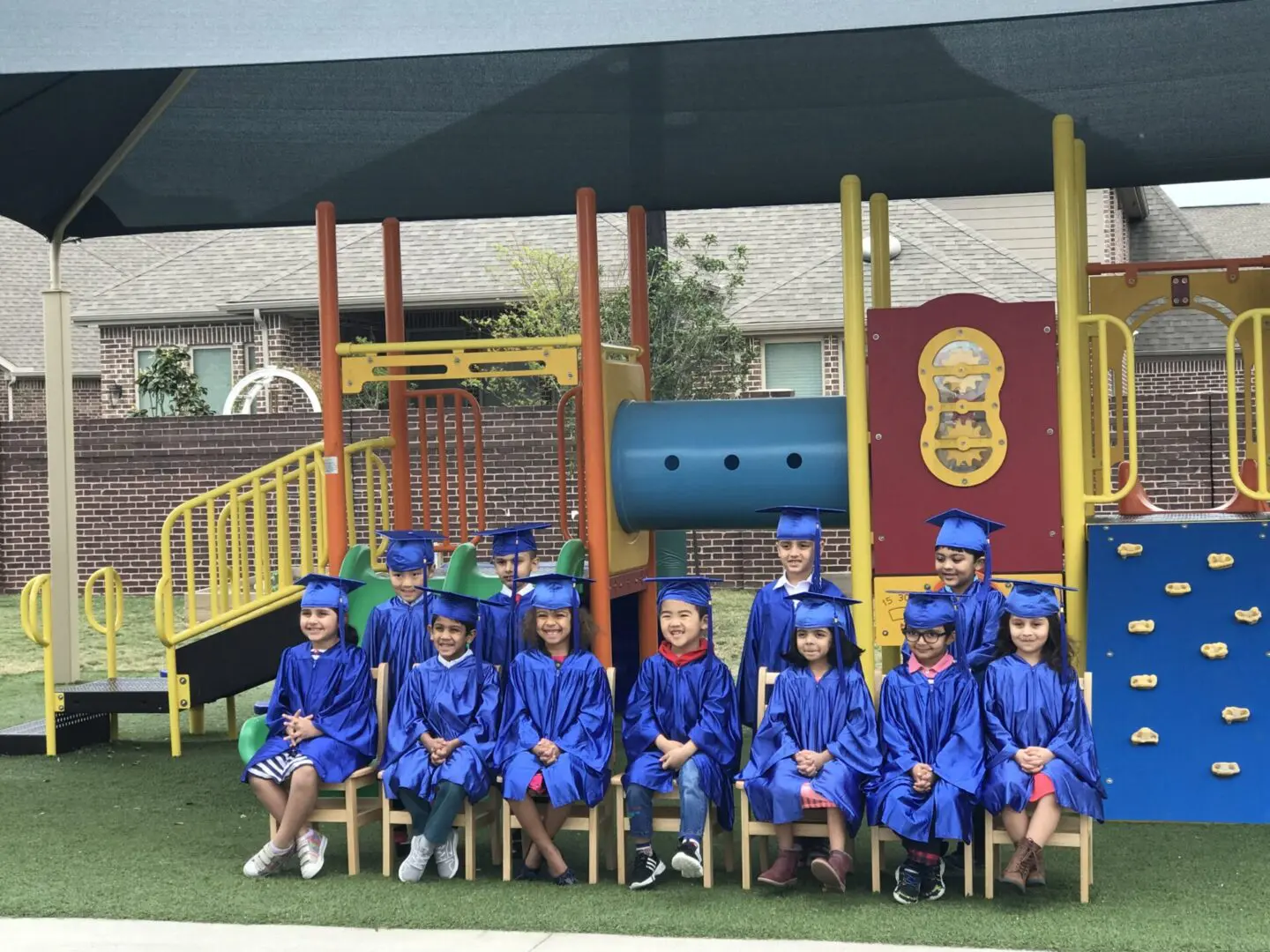 American Montessori Society
The Foundations Montessori is a recognized member of AMS. This membership gives us opportunities for training our teachers, networking, and enhancing our curriculum with peer interaction and conferences. We have developed our curriculum and classrooms based on the guidelines offered by AMS. Schools are eligible to apply for accreditation after being open for 3 years and meeting all the high standards of AMS. We are on the pathway to accreditation and are committed to working towards the next level in the process.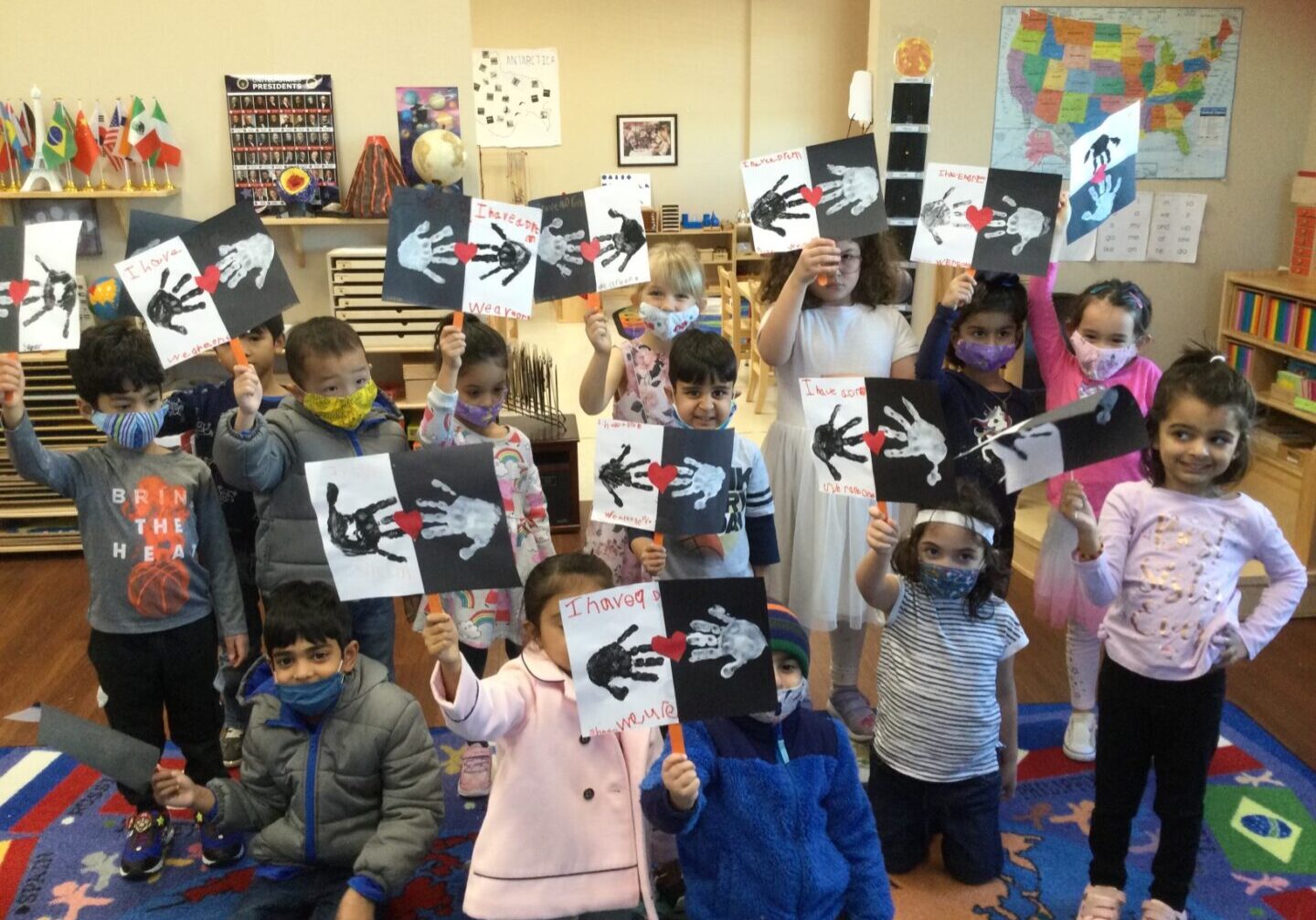 TFM is a local chapter of the global organization Kids For Peace. Kids for Peace is 501(c)(3). TFM students have participated in many activities educating young minds on Peace, harmony, the spirit of sharing, and caring.