Take A Look at The
Montessori Programs We Offer
Our programs are designed to develop the innate curiosity for learning in a child. The age for the classrooms described below are merely suggested guidelines. At TFM, we follow the child and carefully observe each one for their developmental milestones. The determination of which classroom a child may be enrolled in is made by a discussion with parents, the teachers, and our Director. A mutual decision is made based on how comfortable the child is in his environment and if it is the best place for him to find happiness, comfort, and learning.
Dr. Montessori believed that the environment plays a critical role during the formative period of 0-6 years. Each developmental milestone is achieved during a time of an internal desire to learn a skill called the "sensitive period."
Our goal is to provide sufficient learning opportunities during the "sensitive periods." We pay great attention to providing a nurturing environment during these growing years so that each child develops independence and self-confidence and learns to use freedom within limits under the careful guidance of our experienced certified teachers.
3 months - 14 months
Our babies find comfort in our cozy homelike nursery room. It is their first time being away from home, so we offer a lot of love and care here.
The TX ratio of 4:1 (infants: teacher) is strictly maintained, and our staff is always present to provide the teachers with extra support. We follow a "no cry" policy and avoid letting a baby cry for an extended period of time.
Nursing moms are always welcome to come in.
An assessment and conference with parents are done before progression to the next classroom.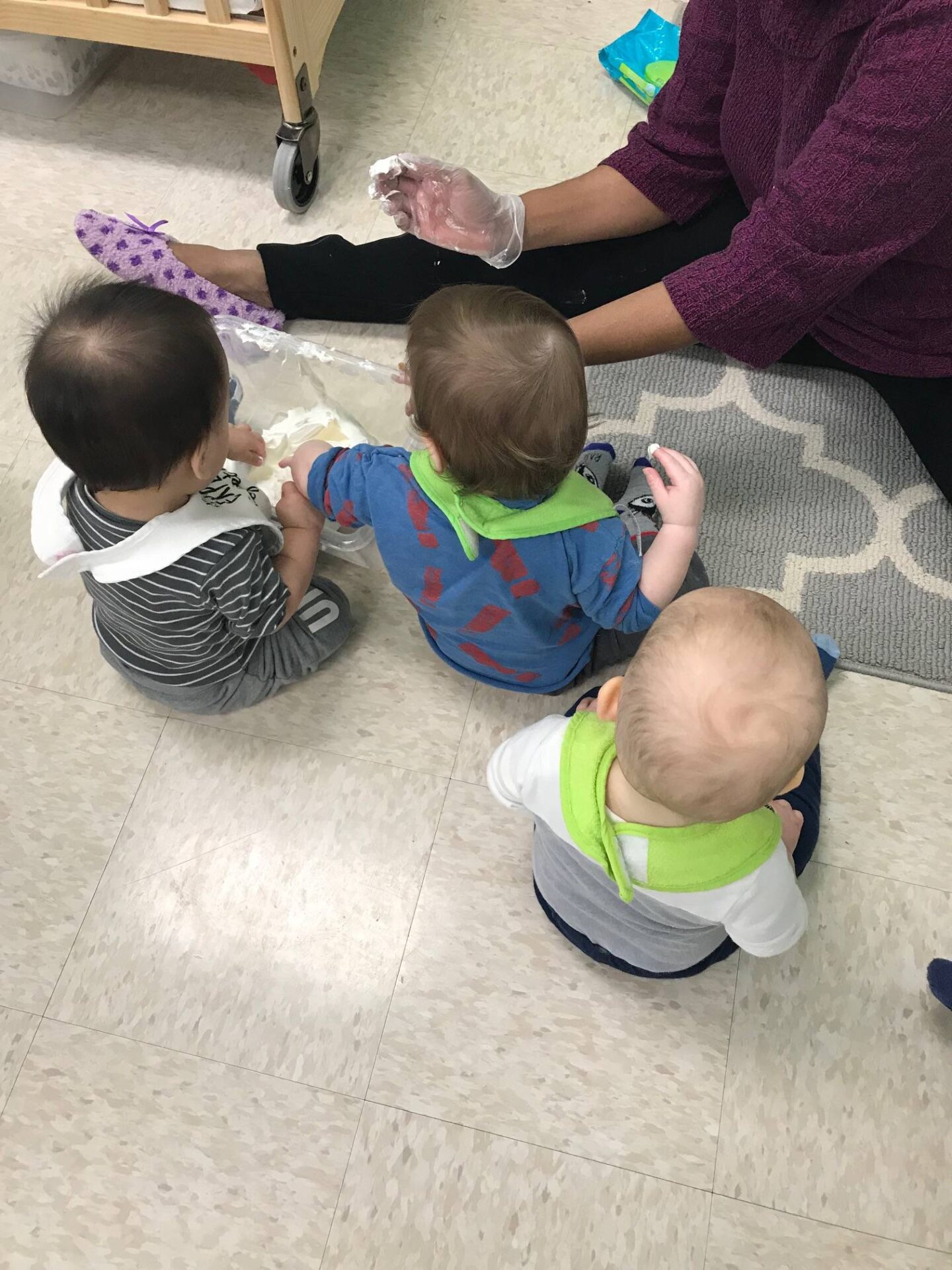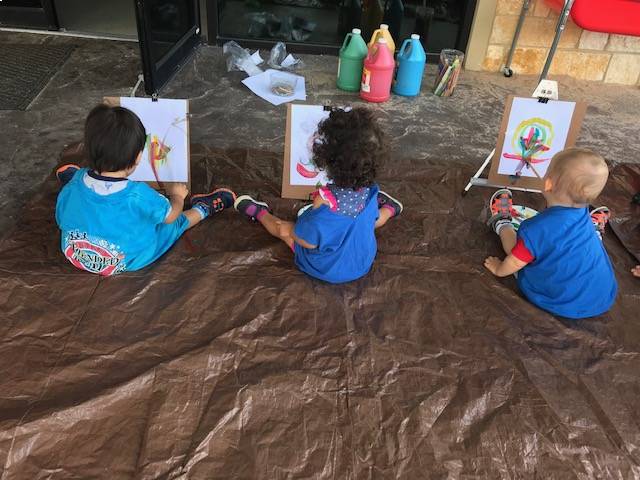 14 months - 20 months
Young toddlers are able to develop gross motor skills. In this environment, children learn to sit at tables and eat independently. Water or milk is offered in sippy cups. Some children progress to open cups. Hand washing and toileting routines are developed. Children are introduced to the restroom, and early stages of toilet training are initiated.
Under the gentle guidance of our teachers, children learn to take care of their environment and understand the use and care of materials.
18 months - 3 year Toddlers of this age begin to understand their own bodies and the environment more. They are more self-aware; hence this is a sensitive period for a lot of developmental skills, such as toilet training, self-care, feeding, and gross and fine motor skills. Children follow simple instructions and begin to love the routines and rules of the classroom. Peer interaction is developed in a positive way, and many young leaders and mentors emerge.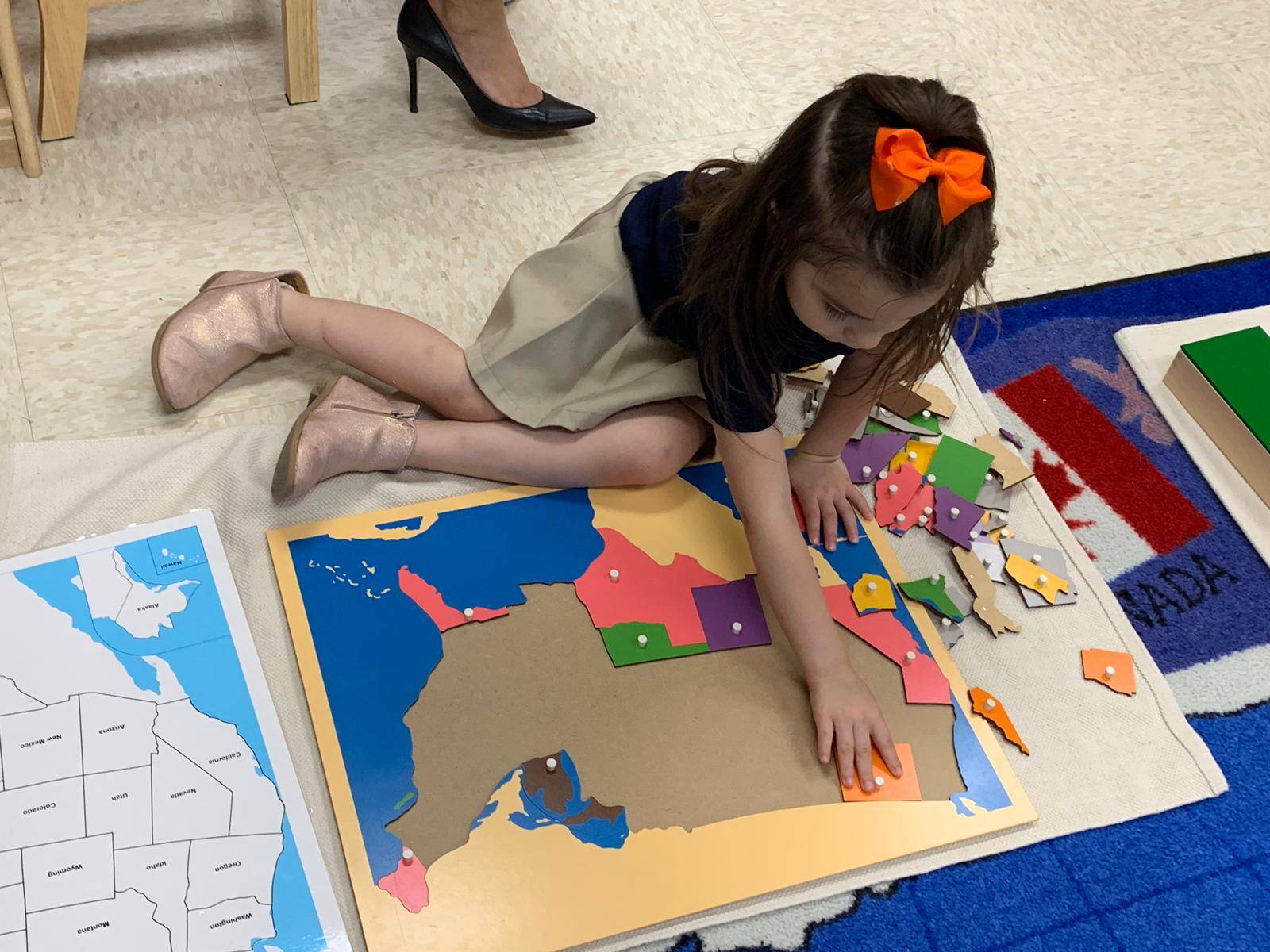 Primary / Pre-K / Kindergarten
3 years - 6 years
Children learn in a multi-age group in this environment as per the Montessori Method of education. Following the areas of practical life, sensorial, mathematics, language, social, and cultural studies, children become confident and independent. Additionally, life skills such as service, leadership, and community care are encouraged.